The Maine Children's Cancer Program (MCCP), pediatric oncology program of The Barbara Bush Children's Hospital at Maine Medical Center, is Maine's premier treatment center for children diagnosed with cancer and blood disorders.
What makes our program special: MCCP provides patients and families with world-class cancer care in a closer-to-home setting. Children undergoing treatments are able to stay here in Maine, alleviating the stresses of travel and unfamiliarity.
The three major focuses of our program: Funds given to the program help us provide children with access to the best cancer treatments available, participation in clinical research (that is improving survival rates and moving closer to a cure), and support for the entire family through their journey with childhood cancer. How we do this: With an incredible team that includes five pediatric oncology/hematology physicians, specialized nurses, social workers, research associates, a child life specialist and a therapy dog, MCCP is able to offer a wealth of resources to young patients and their families. MCCP fills a great need in our state, as there are approximately 50-60 children in Maine who are newly diagnosed with cancer each year, with approximately 200 in active treatment at any time.
Meet Libby the Little Warrior: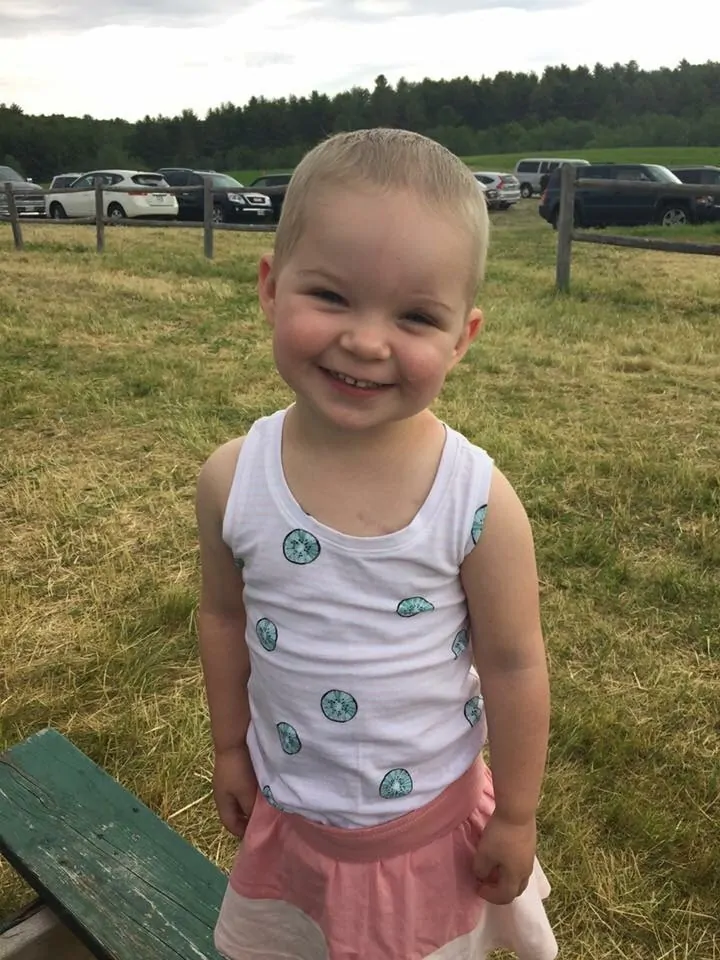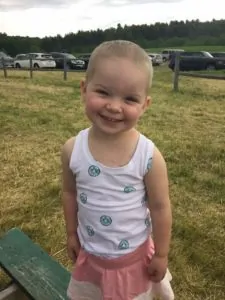 Sarah Rulman, Libby's Mother, shares what MCCP means to her: "Our daughter Libby was diagnosed with Langerhan's Cell Hysticosis in December of 2015. Our lives were turned upside down when we heard the news; we never expected to hear that our spunky 2 year old daughter had cancer. From the moment we encountered Dee Dee and Dr. Stanley Chaleff, our emotions were put at ease. We knew there was a long road of biopsies, ports, steroids, chemotherapy, and scans ahead for our little warrior, but we were confident that she was in good hands! We couldn't have been more right – we had the absolute best team on our side! Over the next year and a half, they became our backbone and part of our family! We felt so comfortable and so confident in their ability to help our child. In a time where we could have felt helpless, we felt that we had all the support in the world from our MCCP family. We are fortunate enough to say that our still spunky and vivacious almost 4 year old has been in remission since February 2017!!! We are so thankful for the whole team at MCCP, especially Dr. Stanley Chaleff. Libby adores him and tells everyone he took her cancer away! We couldn't be more proud to have this amazing team in our corner! Thank you MCCP for taking such good care of our little lady Libby."
In 2016, Sarah and Libby participated in our annual walk; walking to honor Libby as she endured treatment. This year, with the support and dedication from the Maine Children's Cancer Program, Sarah and Libby walked again…although this time they walked to celebrate Libby in remission!
Our community plays such a vital role in the success of our program. We are able to help Maine kids, just like Libby, battle cancer due to the big-heartedness and generosity of our local businesses. We thank Mbrace Smiles for getting involved and becoming a part of our efforts in helping to create healthy, happy lives for our patients.
Mbrace Orthodontics specializes in esthetic braces and Invisalign for children and adults
We strive to Mbrace and Mpower our community one smile at a time